music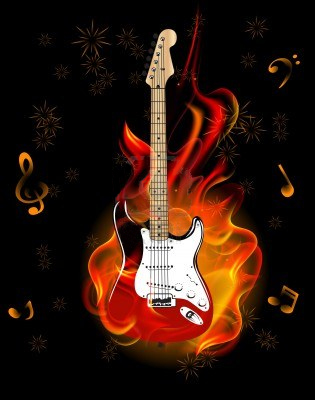 Attention: There may be a better solution for learning guitar besides hiring a traditional private instructor!
I love to play guitar. It makes people think I'm cool, even though I'm not, and it's always a hard thrill when I perform in front of any kind of a live audience. When people ask me if I teach guitar, I let them know about a great solution for learning guitar for beginners at home. Online guitar lessons programs help new guitarists build a solid fundamental foundation to help them learn their most favorite songs... and write them, too, of course!
You need to be learning simple things like:
How to hold the guitar

How to strum

How to pick

How to fingerpick

How to read a tablature
Before you get caught up in all the hype, make sure to read this through to understand what to expect from one of the industry's biggest online guitar lessons programs.
Guitar lessons are available online with Jamorama, which has hundreds of video lessons for beginner guitarists along with a chord book & extras to help optimize all your practice sessions (try the 1–hour workout program). Jamorama was founded in 2003 by renowned professional, Mark McKenzie. He is noted for playing alongside several international rockstars as well as touring the world with the New Zealand Army Band as the lead guitarist. He has been involved in guitar instruction for 20 years with over 250,000 students that have used this online guitar lessons program.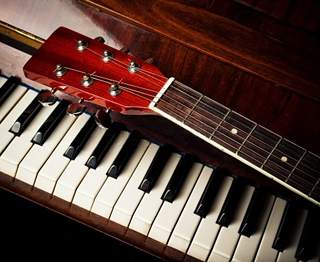 Bring your lessons with you on the go! Lessons are available on Android and Apple products. Whatever the screen size you are using to watch the lessons (and play along to), Jamorama's intuitive design will adapt to fit the screen resolution.
Really making this guitar lessons program stand out is the extra tools included with your membership. There is a guitar ear training application, a music reading game, a professional guitar tuner made specially for Jamorama, a metronome (That's a tempo keeper, for those who don't know.), & an e–book on how to string a guitar! YouTube can't beat that!
Yes, you can contact the Jamorama support team for extra input on your playing technique! They're always taking input from users to produce new lessons content.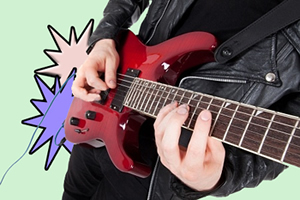 Summary
Videos
100's

Overall

8.6

Features

7.6

User Interface

9.0

Full Courses
All Techniques
Extras
Metronome,
Tuner, etc.
Cost
$10
per month
Though I don't think more experienced players will benefit as greatly from Jamorama lessons programs, I do know that the fundamental lessons material and practice tracks are an essential practice element for anyone starting out. If you see anything that makes a claim like you'll learn guitar in 60 minutes or less, this is simply untrue. It takes devoted effort & repetition to become great at guitar (or anything, really). At the same time, the cost for Jamorama is very slim, and the program is a dynamic tool for practicing along with.
©World Review Group