health insurance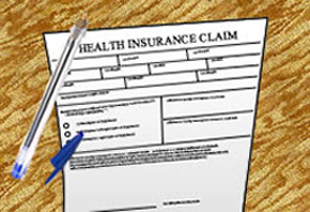 Is there a way to find lower costs for health insurance?
Maintaining a health insurance coverage plan oftentimes proves nothing more than a tribulation. Dealing with the insurance companies, for the majority folks, is not something they look forward to (and often avoid). Insurance giants tend to inundate policyholders with endless paperwork for even the most common family physician office visits. If someone isn't basically telling the company that they will keel over and die without having their back adjusted at the chiropractor, then the insurance adjusters will do what they can to levy more of the costs on the patient. Now we have Obamacare that's being implemented and the already–high cost of medical care is on the rise! So how can we make the costs a little less steep for the little guy?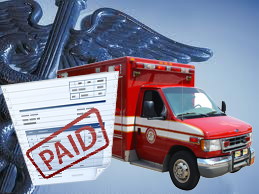 Through getting health insurance coverage, you may want to get a basic understanding of different types of coverage plans. Though becoming a self–proclaimed insurance agent is unnecessary, gaining fundamental knowledge on different kinds of plans will help you when discussing the matter with a licensed health insurance consultant.
Preferred Provider Organization (P.P.O.'s)

This type of healthcare plan designates a network of family doctors, hospitals, & specialists. If you choose to visit a professional outside of this network, this type of plan will cover less of the expenses.

Health Maintenance Organizations (H.M.O.'s)

Similar to the previous one, the only difference with H.M.O.'s is that you receive no coverage for doctors outside the network.

Point of Service (P.O.S.) Plans

Similar to the other managed care plans, H.M.O.'s and P.P.O.'s, this type of plan also requires you to designate a network of providers; however, should your primary physician refer you to a doctor outside the network, a point of service plan will cover the expenses.

Fee for Service (F.F.S.) Plans

This plan is the oldest type of health insurance coverage, and it's usually the most expensive, but if it costs the most, it means you can go to any provider and expect most, or all, of the costs to be covered.

Health Savings Accounts

This is basically a bank account that is set aside for people to store money in that will be used to cover medical expenses.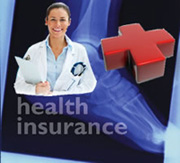 There are a number of suggestions for lowering insurance costs; however, the main tip is to expand the number of insurance carriers sending quotes. Otherwise, people can do other things like choose a higher deductible, opt for less doctor's office visits, and other general rollback measures, but the level of care is lost when people sacrifice health services in order to lower costs. Though visiting a doctor for anything and everything is extremely petty ("a pill for every ill", as they say), it is still extremely savvy to hunt for the lowest possible rates as everyone understands that medical costs are extraordinary. Online brokerages are here to help you tackle these insurance issues, especially BestQuotes. Please make use of their network of insurance carriers to find the
©World Review Group