business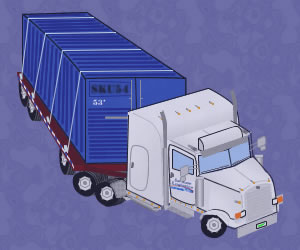 Attention: Trucking and freight can be a risky industry without proper knowledge and pricing assistance.
How do I package my items for shipping? What is my freight class? Where do I find competitive truck pricing? When can the truck be scheduled for pickup? These are common questions shippers have when assessing transportation costs. Let's go over some of the basics of the shipping industry, so that you can save funds and the frustration when choosing a carrier for your freight services.
Proper packaging ⁄ palletizing

Weighing your shipment

Accurate item classification

Preparing a Bill of Lading

Tracking your shipment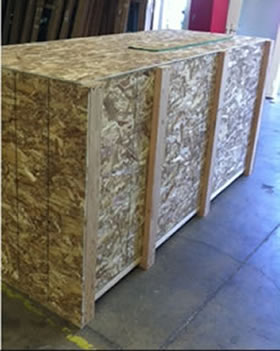 Preparing the shipment for transport can be the most challenging part of the shipping process. Crating is preferred and may be required for high–value items. Crating is when the item is secured inside of a plywood box that is forklift–ready. Palletizing is placing the item on the skid and securing them with shrink wrap or straps. It is necessary that you utilize shrink wrap and appropriate packing materials. In some rare cases, a carrier may accept loose boxes at or under 40 pounds (18.1kg), but palletizing is almost always required. It might be easier than you think.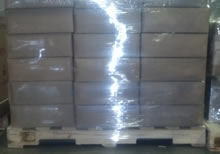 A shipment totaling only a couple of pallets or a crate or two means that your shipment qualifies as LTL. These types of shipments require your commodity be assigned a freight class via an item classification referendum. Weight is the most important metric followed by dimension measurements since some items are classified by their density & volume.
Full loads require a dedicated vehicle for your shipment. Once you occupy about half or more of a 53' trailer, then it's a full truckload. You will need to be prepared to load & unload the truck. If you have a tractor, farm equipment, or other heavy equipment, then you will require another vehicle type such as a flatbed or roll–on ramped trailer. Shipments that are overweight (about 44,000 pounds or more) or overwidth (over 8 feet) require permits in each state that the shipment is transported through.
Partials or volume quoting above LTL market tier, typically above 12' to 15' of trailer space in linear footage, are dependent upon another available partial or two that will complete the same dedicated full truck load. For freight companies specializing in LTL, going above their threshold of a dozen or so linear feet will not necessarily yield better volume discounting since it tends to reduce the amount of space available for other customers, thus your volume discounting may disappear with charges jumping to pay for the whole truck even if it's not entirely used.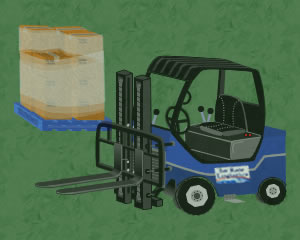 In LTL freight, people often require lifting services, since they don't have a forklift or way to hoist their pallet or crate on to the truck, so they may request a lift gate which is a hydraulic lifting apparatus on the tail end of a trailer. This service is usually unavailable for full truckload, but it also may affect the carrier's transit time by a day or two to accommodate.
When you need to have freight picked up or delivered at a residence, this requires carriers to coordinate on an appointment–only basis, and they will usually bring a smaller truck than a standard 53' foot dry van used for commercial shipping as they will often need to navigate tighter streets. For residential deliveries, the carrier will hold the freight for a day or two while they schedule an appointment with the consignee (the receiver). For customers that are able, some choose to pick up or drop off their freight at a local terminal in order to bypass this and to save money on shipping costs.
If truck entry beyond a locked gate is required, this almost always mean a limited access charge is applied. If shipping from a storage unit, it is advantageous to meet the driver at the front gate with your freight or at a loading dock (if available). This charge is usually applied the same fee as residential service.
Summary
Rates
Competitive

Overall

9.3

Customer Service

9.5

Rates

8.8

Instant Quotes
Accts. Available on Request
Hours of Operation
Anytime!
Trucking Services
Any Kind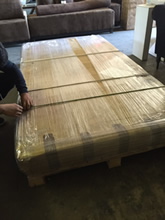 Need to ship something? They can help. A freight broker knowledgeable on many aspects of the trucking⁄transportation industry can assist in saving costs on shipping. They accurately classify your LTL items, which ensures rating and pricing precision. They can also offer lift gate services for almost any LTL shipment for anyone that does not have access to a forklift or related tool for loading/unloading. They ship via land, ocean, or air. Third–party logistics companies receive commercial discount rates from carriers, and those savings are passed on to you. They can provide access to international boat⁄air cargo rates as well. You will receive all your shipping documentation from your freight broker, including a professional Bill of Lading. To remove all the guesswork out of shipping, they give expert advice on the freight industry.
Contact First Rate Logistics Today!
Mike Smith – +1(770) 847–9257 or e–mail
Tyler Smith – +1(678) 793–1338 or e–mail
©World Review Group